This Christmas is one to top my list. It was Makenzis 2nd Christmas. Last year she did great with opening gifts but didint understand it, she was only 10 months old. This year i knew she would get it. We usually go home to Oklahoma for Christmas but this year we decided to come back a little early from Oklahoma and have Christmas here in our home.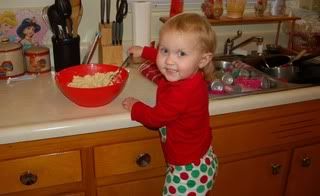 At my moms we usually have to wait for everyone to get there and that is not what I want Christmas to be to Makenzi. I wanted to start our traditions and her wake up and open her gifts. On Christmas Eve we baked cookies, opened our Christmas jamies and watched Christmas movies all day. It was an amazing day. Christmas morning i woke up early cause i was so excited to see the look on Makenzis face when she saw that Santa had came.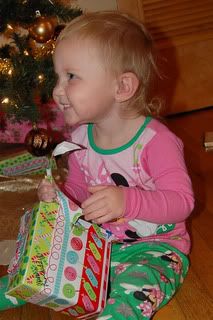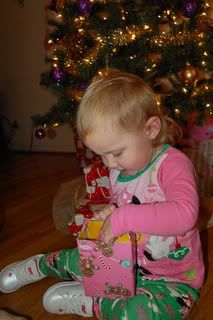 We were most excited about her BIG gift. We got her this amazing pink wooden Kitchen!
She has spent almost every second at her kitchen since she got to see it.
We all really really LOVE her Kitchen!!!