Today Makenzi and I made cupcakes. Ive never baked with her before, I usually do it at nap time. So I thought today it would be fun to include her in helping me because I love to bake and want her to help as much as she can.
About to start the cupcakes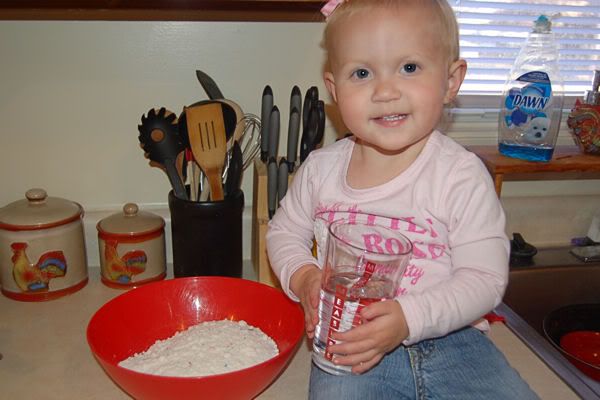 Helping me pour in the water.
Now the oil, she got excited and 1/2 of it got on the floor.