PS: Yes i know the pictures are big and over lap on the blog, I am trying to fix it but
im having issues with Blogger. I am sorry.
Gather your ingredients
along with a
Mix your Flour, Salt and Water.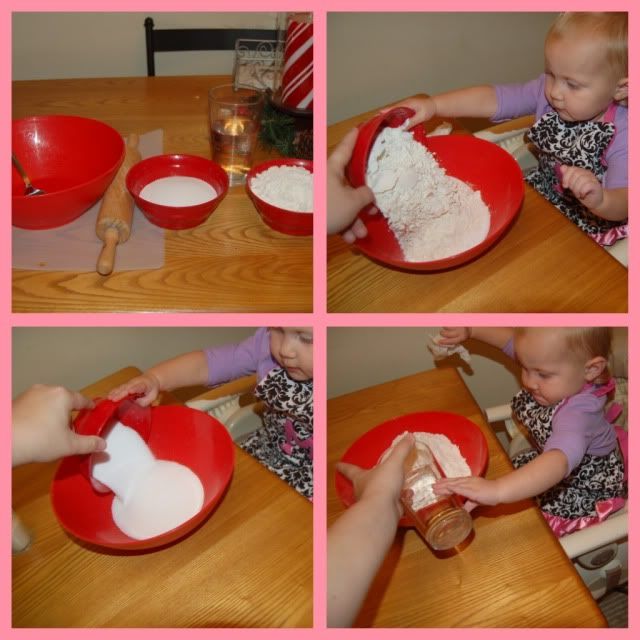 Forum into a ball and roll into a circle with your rolling pin.
Pres with your child hand or foot. Place on cookie sheet
Bake at 200 for 2-3 hours.
Here is the finished product.
I think that I am going to paint them pink and prop them in her room.
I am waiting for them to be 100% dry before i mess with them.